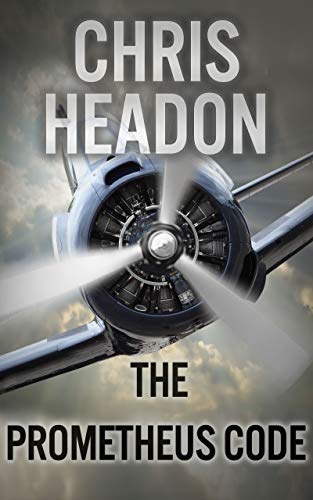 Deep within the Black Forrest Reichsführer Himmler and a team of Nazi scientists are on the verge of unlocking the secrets of the human genome.
Churchill and the allies are running out of time to stop the murderous SS Doctor Josef Mengele from unleashing a diabolical new weapon codenamed the Tears of Prometheus…
Desperate to stop Himmler and to ensure the sacred knowledge of the Knights Templar remains hidden, Brigadier Simon McLaren entrusts his nephew, Royal Air Force Fighter Ace Patrick with a mission to save the allies from Nazi oblivion.
Duelling with death is second nature to Patrick. So why is he unnerved by the mysterious crash of a solitary German bomber. Shocked to discover the survivors include a German nurse and her son, Patrick decides against his instincts to protect them. He suspects they are Nazi agents but there is something about the beautiful Anna and the shy little Max. Why do the Germans want Max so badly?
Can Patrick protect the little blonde haired, blue eyed Max for the showdown between light and eternal darkness or will the Nazis succeed in seducing Patrick and Anna to their side? Free on Kindle.