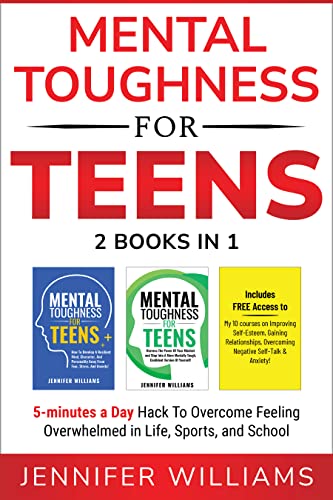 2 Books In 1 Compilation
Book 1: Mental Toughness For Teens: Harness The Power Of Your Mindset and Step Into A More Mentally Tough, Confident Version Of Yourself!
Book 2: Mental Toughness For Teens: How To Develop A Resilient Mind, Character, And Personality Away From Fear, Stress, And Anxiety!
Packed with helpful advice and exercises to help you develop a strong sense of self-confidence and resilience.
With this guide, you'll learn how to manage stress, stay positive in tough times, set healthy boundaries, and much more.