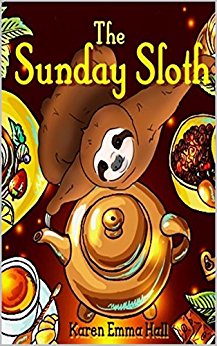 When a little boy refuses to eat, his Mother invites some curious creatures for Sunday tea.
Let the hilarity commence with the Sunday sloth.
A very funny rhyming picture book that will have the whole family giggling and children begging for it to be read over and over.
This is published with Kid Literature books by Karen Emma Hall. $1.99 on Kindle.