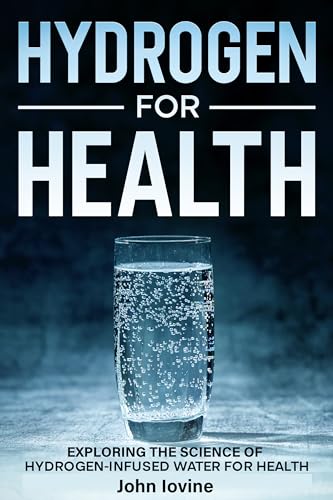 This groundbreaking book unveils the transformative power of Hydrogen Infused Water for Health a treasure trove of scientific wisdom and practical advice.
Chapter by chapter, this guide will escort you to understanding the science behind hydrogen's ability to act as a selective antioxidant, neutralizing harmful radicals without disturbing beneficial ones.
The benefits of hydrogen-infused water are from bolstering cellular health to enhancing cognitive function, especially in seniors. Hydrogen-infused water can serve as a powerful antioxidant ally against the ravages of aging and chronic illnesses, such as rheumatoid arthritis and diabetes.
Athletes and fitness enthusiasts will learn how hydrogen aids in intense exercise and recovery, boosting energy levels and supporting overall athletic performance.
For anyone seeking a path to better health, the comprehensive guide to hydrogen administration will demystify dosage, methods, and the practical use of hydrogen generators and products. Free on Kindle.