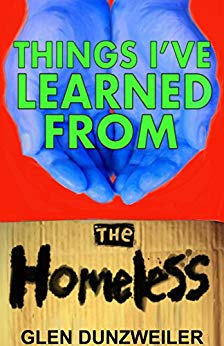 Glen Dunzweiler is a filmmaker, producer, writer and public speaker. He started his work with homelessness in 2010 when making his documentary 'yHomeless?'. After years of seeing the public bang their heads up against the same homeless issues, he was driven to write this primer.
'Things I've Learned From The Homeless' looks to explain the world that housed individuals are often frustrated by.
The goal is to flip viewpoints on homelessness, to create new dialogues, and to inspire action.
Glen Dunzweiler invites you to get into it with him, so we can all start to figure this out.
Do the homeless:
Anger you?
Frustrate you?
Scare you?
Sadden you?
Confuse you?
Make you want to DO something?