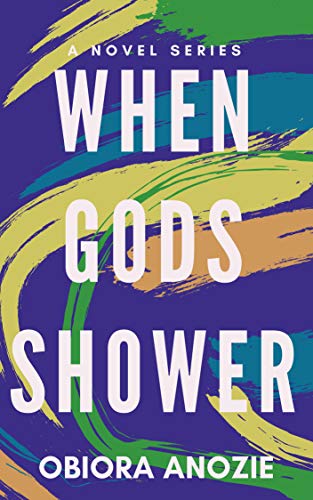 Adaora, the most beautiful girl in Alaoma, is suddenly betrothed by her father to Ogbunigwe, the head-warrior that killed the twenty armed warriors who had ganged up on him in a battle, and also, the champion wrestler known to kill his wrestling opponents.
Unwilling to lose her, Adaora's secret lover, the prince of the land, and only heir to the throne, suddenly challenges Ogbunigwe to a fight to the death, for her hand in marriage. Certain that the fight would only result in the death of the Prince, two people who love him the most, independently plot to heinously stop Ogbunigwe. But their evil plots if unleashed, would have unexpected and ominous consequences.
The first in this engrossing series, When Gods Shower is about intrigues, love, war, and the influence of the gods on mortals. Free on Kindle.