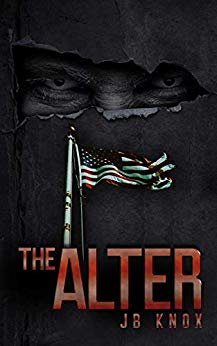 A CIA paper-pusher. A bloodthirsty monster. One man's nightmare just came true.
James Hyde feels like a failure. His dream to become a field operative has fallen into ruins through his botched training. Sidelined to monitor the comms, he listens with terror when an ambush murders everyone but him.
Declared a mole by his boss, Hyde escapes despite his injuries. But the wound triggers a dormant power. Something dark. Something dangerous. Something that could turn him into a fugitive for life…
Can Hyde control the beast inside and find out who killed his team, or will his new power end both of his lives?
The Alter is a mind-bending espionage thriller with supernatural elements. If you like twists on myths and monsters, deep conspiracies, and darkly-twisted plots, then you'll love JB Knox's action-packed novel. Free on Kindle.