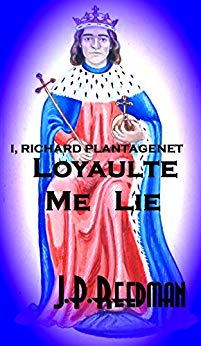 1483. King Edward IV is dead. The Woodvilles have the Great Seal—and the treasury.
In the north Richard Duke of Gloucester receives word of his brother's unexpected death from Lord Hastings, who advises him to get to London and take possession of the new young King.
Riding into Northampton, Anthony Woodville, guardian of Edward V, is implicated in a plot to ambush Richard upon the road. He is arrested and Edward V taken into care by Gloucester and the flamboyant and persuasive Duke of Buckingham.
Once they reach London, Buckingham glibly suggests that the young King be sent to the Tower of London 'for his own safety.'
Plans for the Coronation progress as expected—and then Bishop Stillington comes to Richard with a shocking revelation.
What the Bishop imparts will set the Wheel of Fortune spinning, dooming a young boy and setting Richard of Gloucester on the road to Kingship…and tragedy at Bosworth Field. $0.99 on Kindle.