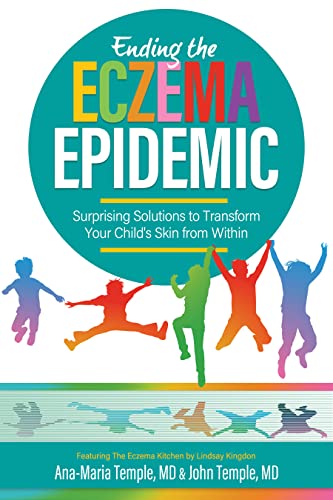 The byproduct of years of practice in the medical field, Ending the Eczema Epidemic was written by Ana-Maria Temple, MD, and John Temple, MD, to expose the factors involved in treating eczema, allergies, and chronic diseases. Contrary to what one might expect, their solutions focus on gut healing through nutrition, removing environmental toxins, and restoring gut and skin microbiomes. In fact, their anti-inflammatory diet and lifestyle recommendations would likely improve the lives of anyone willing to try them.
While practicing traditional Western medicine, Ana-Maria and John found themselves facing a troubling diagnosis for their children. Ana-Maria faced the problem head-on. Through relentless resolve, she changed her family's trajectory for the better. Though there were conflicts and challenges in transitioning to a holistic approach to healthy habits and eating, the resultant wellness was well worth it.
In Ending the Eczema Epidemic, the Temples share insights from their personal journey, and from the times they've treated others using their hard-earned wisdom. Everyone knows it's important to watch what you eat, but for many, this practice is only skin-deep. It's time to face the truth and work our way toward a holistic future. Free on Kindle.