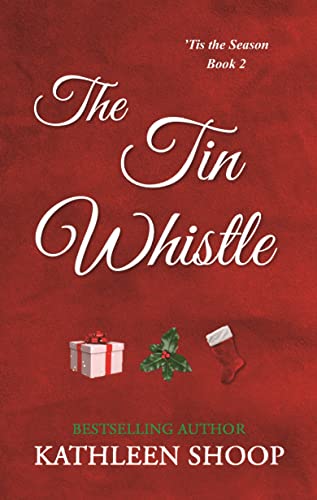 Inspired by a true story…
1854
Jacob Gusky wakes up hoping Santa has arrived. And he has… but not for Jacob, one of two Jewish boys living at the Boys' Home of Manhattan. When a friend gifts him a tin whistle, Jacob learns the power of giving, the joy in receiving, and hears what he considers to be the sound of happiness.
1881
Recently widowed and completely out of options, Frannie takes her daughter Molly to the Home for the Friendless. "You'll be back before Christmas?" Molly asks. Frannie gives Molly half a quilt square and keeps the other, choking on her reply.
Now a happily married father of three, Jacob Gusky owns Gusky's Grand Emporium, Pittsburgh's first premier department store. After unearthing the tin whistle from the orphanage, he is reminded of what it felt like to have nothing, and decides to make a difference in the lives of others no matter their faith. But with so little time before Christmas morning, can he even begin to give the orphaned children of Pittsburgh what he knows they need?
When giving is more important than receiving…Free on Kindle.