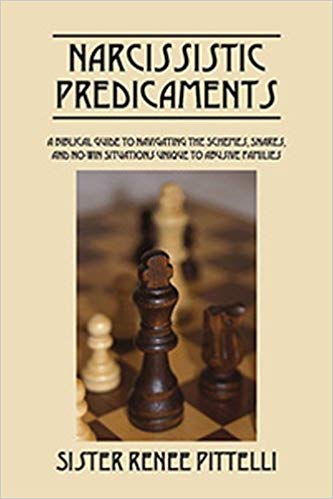 Adult Children of narcissistic families often find themselves in predicaments that people with normal families never have to face. They spend a lifetime being stuck in no-win situations, forced to make uncomfortable choices, and then being made to live through the consequences with no support and no appreciation. When you try to set boundaries, do your abusive relatives accuse you of not being a "good Christian" because:
•You are not honoring your father and mother?
•You have to "forgive and forget," even though your abusers have not apologized or agreed to stop their abuse?
•You must forgive unrepentant evildoers because Jesus said "Father forgive them, for they know not what they do"?
•You are taking revenge by enforcing consequences, and vengeance is supposed to be the Lord's?
•The Bible says "Love your enemies"?
In this book, you will learn effective strategies for protecting yourself and find out what the Bible really says. Offering encouragement, comfort and wisdom, and filled with helpful suggestions, step-by-step guides, and just-right scripture verses, Narcissistic Predicaments is exactly what you need to help you set boundaries and free yourself in accordance with biblical principles. $11.99 on Kindle.