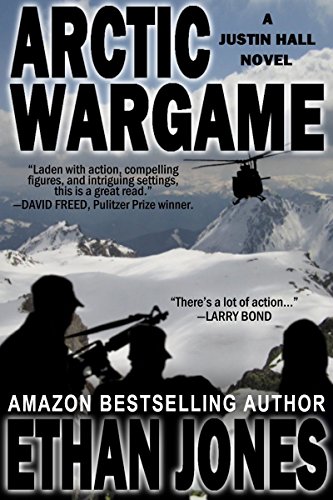 Arctic Wargame is the first book in the wildly popular Justin Hall spy thriller series, hitting Amazon's Best Sellers lists in 2012, 2013 and 2014.
Canadian Intelligence Service Agent Justin Hall—combat-hardened in operations throughout Northern Africa—has been demoted after a botched mission in Libya.
When two foreign icebreakers appear in Canadian Arctic waters, Justin volunteers for the reconnaissance mission, eager to return to the field. His team discovers a foreign weapons cache deep in the Arctic, but they are not aware that a spy has infiltrated the Department of National Defence.
The team begins to unravel a treasonous plan against Canada, but they fall under attack from one of their own. Disarmed and stripped of their survival gear, they are stranded in a remote location. Now the team must survive the deadly Arctic not only to save themselves, but their country.
Arctic Wargame is an action-packed spy thriller in the bestselling tradition of David Baldacci, Brad Thor and Vince Flynn. Readers will enjoy a great tale of courage, fear and betrayal. $0.99 on Kindle.