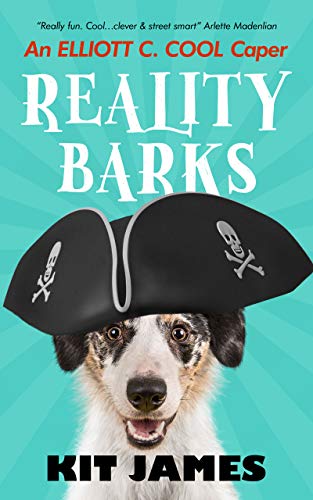 A wickedly funny, tenderhearted DWC – Dog With Character, unleashes his feelings about his bizarre relationship with his new humans.
Booranyup Dog Pound is the last place a lost dog wants to end up. He knows his days are numbered. All the dogs do. Reality Barks. So this one, "Barney", an ordinary country mutt, is amazed when two glossy Sydney Metro couples adopt him and catapult into the confusing life of a Timeshare dog. Suddenly "Barney" becomes "Elliott", and shuttles between their two up-market homes and their Timeshare Beach House.
What happens then forever changes the Aussie bitser's life. It's Elliott's "doggy confidential" story of rescue and redemption, tears, fears and laughter. He's a clever dog with a nose for a plot. He understands everything his Metros say. Even stranger, he can read their auras too- so he always knows when Jamie, the Alpha Human of the pack, is up to no good. Then, when Jamie's Big Plan surprises even him, Elliott has no option but to go for broke. He's in, win, lose or draw. Dogs can dream too! Free on Kindle.