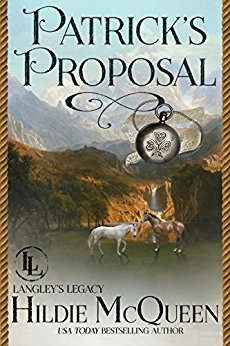 A rash marriage proposal changes their lives forever, but will it keep her from danger or make things worse?
Emma Davis has no recourse but to run for her life on a stormy night. Seeking shelter in a barn she prays for a reprieve from a life of misery. When the son of a family in good standing helps her, Emma knows he'll expect something in return. It's time to run again, but where can she possibly go?
Patrick Langley's life has been good but predictable. When a woman needing protection enters his life on a stormy night, little does he realize, just how much things are about to change. She brings equal parts of passion and danger. The first is stronger than any storm.
A story of trust and new beginnings. $2.99 on Kindle.