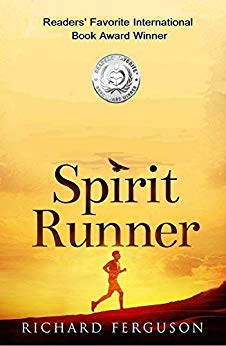 An award-winning book for all ages.
In one catastrophic event, Ron Campbell loses everything: his family, his home, even his ability to walk. All he has left are his indomitable spirit and his friends. It's a daunting task to train for a marathon. How much harder is it when your legs are paralyzed and you first must struggle to crawl before you can walk?
How much harder yet is it when jealous relatives who you must live with plot to kill you?
With all the seemingly impossible hurdles to overcome, what if your goal is to be an Olympic marathoner like your father was?
Read this book and see why so many people are saying it's one of the most enjoyable, exciting, suspenseful stories they've ever experienced. $0.99 on Kindle.