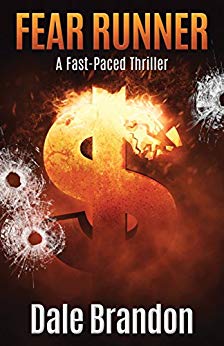 "The author keeps the action flowing and delivers enough clever twists to make this an enjoyable read for thriller fans . . . " — Kirkus Reviews
Scott Quinn travels to Washington, D.C. to save his career, but after meeting Lauren Chandler, he quickly finds himself in a desperate struggle to save something far more precious—his life.
While preparing for a presentation, Lauren inadvertently overhears a high-level government official give out priceless information over the telephone. Within hours, a death contract is placed on her life, her roommate is killed, and she is on the run from the police.
A thriller and a love story meshed with pulse pounding action. Fear Runner immerses the reader in a new world filled with unusual twists and turns as Scott and Lauren try to escape from the world's most dangerous assassin. Free on Kindle.