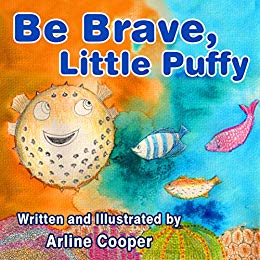 This is a beautiful story about a special fish, who discovers, that what he didn't like in his body and considered a disadvantage, is actually a great asset.
Puffy's story demonstrates how we can make new friends and keep them. The book improves self-image and confidence in children and shows that there is something good even in what seems to be bad.
The story is an opportunity to get to know the wonderful life under water. It has been richly illustrated by the author with her beautiful, original and captivating paintings. Free on Kindle.