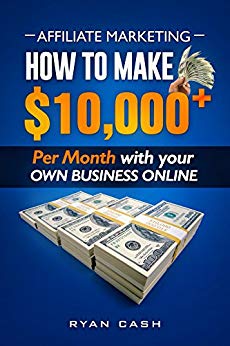 What Will You Do With All The Money You Earn From Affiliate Marketing?
Do you want to have enough disposable income to relax and enjoy life?
Do you want to work from anywhere in the world?
If you answered yes to any of these questions then you must read this book.
Affiliate marketing is one of the easiest ways of making money online. Thousands of people earn full-time income through affiliate marketing and it needs only a few hours of maintenance a week after you set up the simple plan outlined in this book.
Have more time to spend with your family and friends!
Have more time and money to devote to your hobbies!
Billions of dollars are made by affiliates every year! All you need to do is choose the right products and convince the appropriate customers to click on your affiliate links and you will earn sales commissions. If you still aren't sure you can do that, then don't worry! This book shows you exactly how to do it easily and effectively. You will learn how to build your own affiliate marketing business and earn thousands of dollars every month. Free on Kindle.