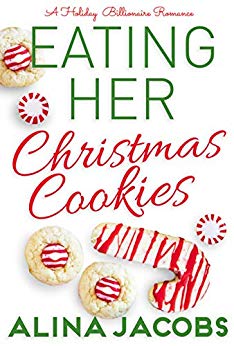 Jack
In my perfect world, it would always be winter and never Christmas.
I despise the holiday. I hate carols, shopping, and pretending to be a perfect family.
I walked away from my family, or rather they walked away from me.
My heart is like ice—
See it creeping up the walls.
Oh, wait, no, that's royal icing.
I never should have allowed the Great Christmas Bake-Off to film in my tower.
And I never ever should have agreed to be a judge.
Chloe
I love Christmas! I love sparkly window decorations, heartwarming holiday movies, and themed coffee.
Most of all I love Christmas baking.
Even though his company is sponsoring the bake-off show, billionaire Jack Frost claims he hates sweets.
But after he tastes my goods I know he'll come begging for more.
And wouldn't you know it, that night Jack Frost asked me to come up to his penthouse and give him a special taste of my Christmas cookies.
Against my better judgment I went…
I baked him my signature gingerbread cookies and of course, he ate them up!
It should have been a Christmas miracle, but Jack Frost couldn't have come into my life at a worse time. $0.99 on Kindle.
[shareaholic app="share_buttons" id="4690042"]