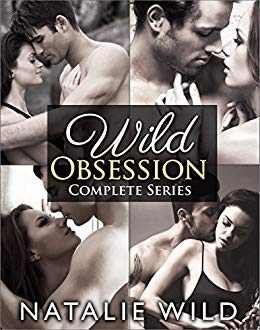 Desperate to keep a roof over her head, Jill Carter takes up a job as personal assistant to world-famous race car driver, Drake. She's prepared to do almost anything to keep it—including working in scorching hot temperatures and putting up with his chauvinistic demands on the racetrack.
Drake may be an asshole, but Jill needs this job in order to put food on the table. That is, until Drake's main rival, the sexy Tate Channing, who is everything that Drake isn't, sets his laser blue eyes on her, and Jill finds herself caught up in the men's longstanding rivalry.
What with the scorching heat on the racetrack, and the steamy heat in Tate's bedroom, will Jill be able to find any relief? Is Tate just another shallow competitor, or is there more to the man than meets the eye? $0.99 on Kindle.