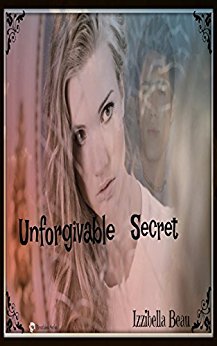 Unforgivable is something too bad to be forgiven.
A secret is knowledge that is kept hidden.
It was Morgan Eastman's last year of high school, she was the captain of the debate club, was running for valedictorian of her class, had two besties who were always there for her, but she didn't have it all. According to everyone, she was about thirty pounds overweight, but being slightly overweight shouldn't matter, right?
Personality should make up for it all, but unfortunately, it doesn't.
After graduation Morgan would finally be able to get away from it all. Her parents and their devotion to her older, perfect, beautiful sister, Clarissa. The hassles that everyday high school always brought and also get her away from the Hawks and Hawkettes, the rulers of the school, the school jocks and the ones that cheered them on.
Morgan's world got twisted around and turned upside down when Ethan came into the picture. He was the one person she had sworn never to befriend, let alone, fall in love with. He was one of them, he was a Hawk, a predator in every sense of the word.
Winning was easy for Ethan, on the field and off. He was Captain of the soccer team, had girls to the left and girls to the right, more people than he could count that called themselves friends, and it was his senior year of high school.
As much as everyone thought he was the golden boy at school, his home life proved otherwise. Ethan had more on his plate of problems than the average eighteen-year-old and he had just one more year to play the game of life that he had grown to dislike. $2.99 on Kindle.