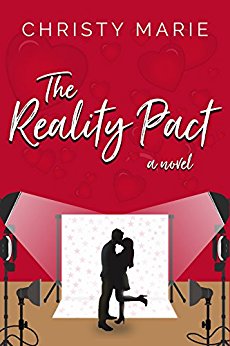 Rachel Rue is having a bad day, one that can't be fixed with tequila or chocolate, even the good kind. What started as the day the biggest story of her career was set to air ended with her world in shambles. Rachel is a hard-driving news producer, after all, and her job is her life. And that life is over.
Faced with no options, a woman dedicated to the truth takes a job as a second assistant producer on "Beautiful Lives," a reality TV show in Tampa, Fla., that showcases the shenanigans of allegedly high-class women.
They don't play nice — with her or each other. As she navigates the minefield that has become her new reality, Rachel falls hard for the gorgeous Major League Baseball star boyfriend of one of the cast.
Rugged and strong, Wyatt Reynolds has a secret, one he's made a pact to keep for the sake of protecting the owner of the team, the only father figure he's known.
The reality pact keeps Rachel and Wyatt apart, but will a powerful attraction pull them together? $3.99 on Kindle.