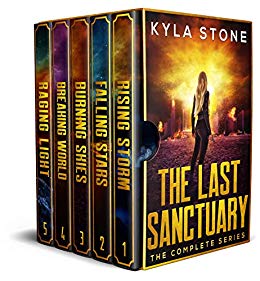 A hijacked ship. A deadly pandemic unleashed. The fate of humanity hangs in the balance.
What starts out as a single, terrifying incident will soon evolve into a race to save mankind from an extinction-level event…
Don't miss this post-apocalyptic survival series featuring 1300+ pages of edge-of-your-seat action adventure, complex characters, and electrifying twists. With over 200 five-star reviews, readers are calling it "gripping", "riveting" and "heart-stopping." $0.99 on Kindle.


[shareaholic app="share_buttons" id="4690042"]