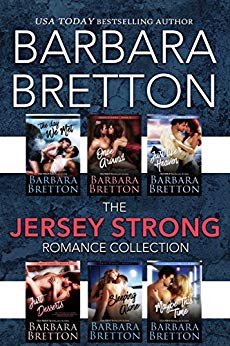 Six strong heroines, six sexy heroes
The Day We Met – Was it a fling or is it forever?
Once Around – Sometimes a woman has to lose everything before she discovers what she really needs.
Just Like Heaven – Love can happen anywhere . . . even in New Jersey!
Just Desserts – Hayley had sworn off bad boys until Finn set out to win her heart
Sleeping Alone – A woman on the run. A man with a broken heart. Can love save them or is it already too late?
Maybe This Time – They had never stopped loving each other but will love be enough to overcome fate? $0.99 on Kindle.