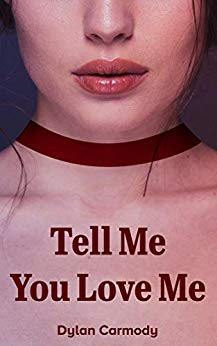 Everyone has secrets.
Leroy Jenkins has secrets. Dark secrets, perverted secrets, secrets that would ruin him if anyone found out what he truly was.
He lives the seemingly perfect life. A well-paying job, and recently married to the love of his life, Leroy finally has his life in order.
But those secrets that he has, the perverted shame that follows him, refuses to go away.
Eventually, those secrets will come out, and the monster that lurks within will take over.
For Leroy, the only question is, how long can he keep this monster under control before it breaks loose?
Tell Me You Love Me is a story of love, sex and shame. The tale of a dying relationship, a perverted secret, and the lengths one man will go to fulfil his darkest shame, Dylan Carmody explores the human mind and the decisions one makes when faced with everything they have worked for crumbling before them.  $0.99 on Kindle.
[shareaholic app="share_buttons" id="4690042"]