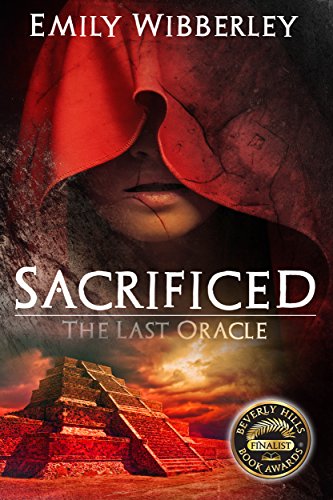 Knowing the future can save her city – but not her heart.
Born to serve the merciless Oracle, Clio wants nothing more than to break free. But when her entire family is murdered by Mannix, the king's adviser, Clio inherits the Oracle's power, a power she never wanted and doesn't understand.
Hunted by Mannix, Clio is forced to flee her home in Sheehan and seek refuge in a foreign city where oracles are forbidden. If she's found out, she will be sacrificed atop its great pyramid.
Clio has no choice but to win the trust of Riece, an enemy warrior. Despite the undeniable attraction between them, Clio knows that if he finds out who she really is, he won't hesitate to execute her.
"A wonderfully fast-paced, plot-twisting page-turner! This book hit all the right notes: strong female protagonist, love triangle, creative new world. I could not put it down and I cannot wait for the next one!" – Goodreads Reviewer
2015 BEVERLY HILLS BOOK AWARDS FINALIST YOUNG ADULT. $3.99 on Kindle.