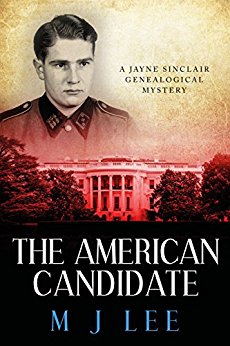 Jayne Sinclair, genealogical investigator, is tasked to research the family history of a potential candidate for the Presidency of the United States of America. A man whose grandfather had emigrated to the country seventy years before.
When the politician who commissioned the genealogical research is shot dead in front of her, Jayne is forced to flee for her life. Why was he killed? And who is trying to stop the details of the American Candidate's family past from being revealed?
In her most dangerous case yet, Jayne Sinclair is caught in a deadly race against time to discover the truth, armed only with her own wits and ability to uncover secrets hidden in the past. $0.99 on Kindle.