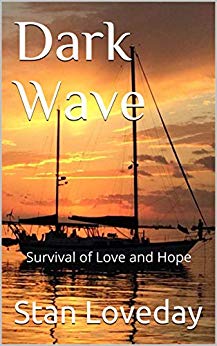 A couple embark on a sailing trip of a lifetime, only to be caught in an life and death struggle against the power of Mother Nature. It follows the couple as they learn to survive by drawing on their inner strenghts during times when all hope is lost.
With the boat upside down, no one could hear the screams that came from inside. Lea who had been asleep all curled up in a corner only moments before, found herself tossed about like a rag doll only to land on the ceiling. Water gushed in from both under her and around every window…
Could you survive? Can you save your love from the cruel fate of the sea? $2.99 on Kindle.