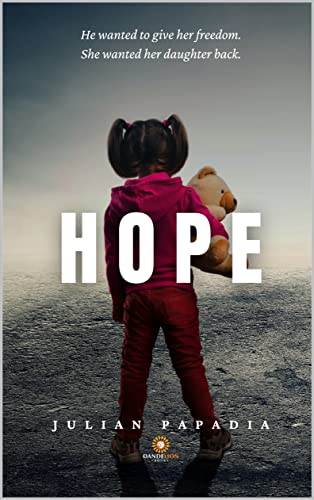 What is the difference between justice and fairness?
What are the limits you are willing to overcome for the one you love?
When DCI Paul Peterson meets Hope for the first time, he confronts a struggling teenager with her hands and shirt full of blood. It seemed to be the easiest of cases as she confessed her double murder.
So why does Paul feel his mission must be to prove her innocence rather than close the case? What are the secrets Hope is hiding?
When Helen, Olivia's mother and celebrated neurosurgeon, chooses her dedication to work against the long-awaited vacation trip to Paris with her husband and daughter, she doesn't know she is making one of those decisions able to change her life forever.
How far can a mother go to keep her hope alive?
Sometimes is the culprit the real victim. $0.99 on Kindle.