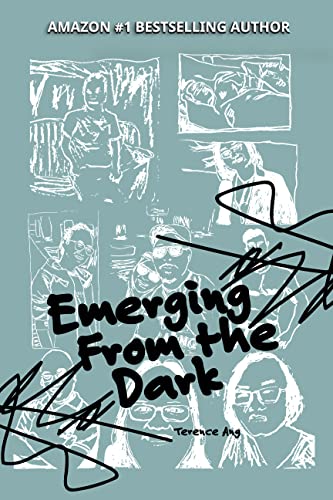 "Terence Ang has written a wonderful book. Strokes can be debilitating – or they can be dealt with in a way that allows people to continue to live happy and productive lives. He says it best: "I want to raise awareness that anyone can suffer a stroke. I also want to tell fellow victims, as well as their caregivers and loved ones, that they are not alone. There is help and there is hope." I encourage anyone who has had a stroke, or has a loved one who has, to read this wonderful book." – Paul Brandus – Columnist for USA Today and Dow Jones/MarketWatch, acclaimed author and an award-winning member of the White House press corps
Emerging From the Dark is an assembled a collection of moving stories from people in all stages of stroke recovery. In these pages, you will find tales of unimaginable courage and determination.
Most of all, these are stories of fighters. These are people who reject the idea of being a victim. Instead, they are fighting with everything they have to return to a normal daily life, even if the new normal is different from their old normal.
This book will change the way you see people recovering from strokes!
These are positive people with positive stories. They don't want or need pity—they just want their stories to be heard.
Order your copy today, because the odds are that one day you or someone close to you will experience a stroke and this could be the most important book you will ever read!
Amazon 4.9 28 Rating Goodreads 4.8 33 ratings
https://www.goodreads.com/book/show/75312420-emerging-from-dark
"The book features Ang's now signature illustrations and unique portrayal to tell the stories of other stroke survivors and even some of their caregivers. This book offers insights for medical workers, stroke survivors, caregivers, and even those who have never been, or not yet been, affected by stroke." – Goodreads reviewer Jill Rey $0.99 on Kindle.