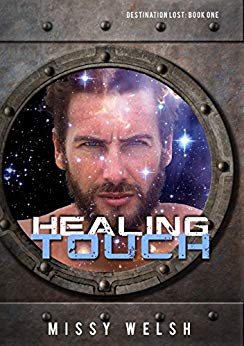 Captain Noah O'Keefe has lost his ship and his crew to alien forces he didn't even know existed until a few hours ago. Chemically blinded and helpless, he can only rely on the kindness of strangers to escape a dungeon and try to recover what he's lost.
Vivek Korraay has the fate of the universe in his hands, but around every corner is another crisis…or a blue-eyed Human whose needs he cannot ignore. Spying has lost its appeal and Vivek longs for a simpler life and someone to share it with.
Can Noah and Vivek survive pursuit on land and in space long enough to prevent a war? And, if they do, might a true and binding love be their reward? (This is the first book in a completed trilogy.) $0.99 on Kindle.