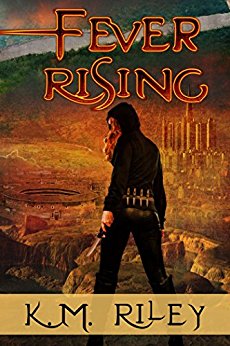 Kaden Valens' world is kill or be killed. Such is the life of a Challenger, the property of a Citizen. Fight or die. When Kaden is ordered to face his sole family member, his sister Nix, he chooses a different battle—one against the Federacy that owns him.
Rebel Cassidy Havok is the Federacy's worst nightmare. Her only goal is to bring down the government, doing whatever it takes to eradicate the slave-based society. When Kaden defies the Federacy publicly, she hopes to make an ally out of him, turning the tide in the resistance's favor.
Cassidy helps Kaden escape the clutches of the Citizenry, and they flee to the Wilds, the world outside the Federacy's reach. There they plan for the fight of a lifetime. Can they take on a nation, or is their cause a lost one? $2.99 on Kindle.