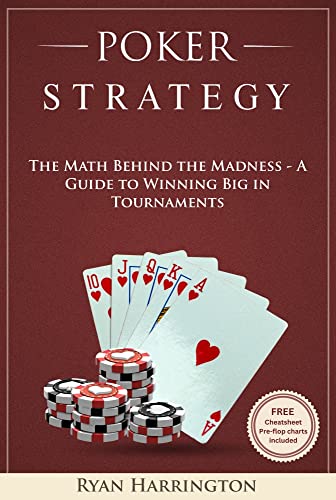 Is math holding you back from becoming a poker champion? If yes, you're not alone. Even seasoned pros can find the calculations and strategies behind poker intimidating at first! But don't worry – we've got your back.
If I told you that poker math is actually quite simple, would you believe me? This book has all the information any aspiring or professional poker player needs to master those tricky numbers, break down game theory strategies, and ultimately create winning hands every time they play. So grab your chips; it's time for some serious number-crunching!
In this book, you will discover…
– the fundamentals of poker math
– how the odds of winning and losing a hand are calculated
– when to fold, bet, and jam based on the expected value of your hand
– how much to raise or three-bet based on the equity and pot odds
– calculate equity and odds on paper vs. poker calculator apps
– and more!
So grab a copy and start mastering those tricky numbers today! $0.99 on Kindle.