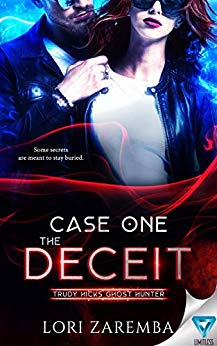 My job? I hunt ghosts. Not to prove they exist—because I already know they do—but to figure out why they're still here.
My first big case leads me to a mansion on the Chicago Gold Coast, the previous home of a wealthy socialite who lived there until she accidentally fell to her death in 1927.
Pity I'm forced to work alongside a man whose sole purpose is to debunk paranormal activity. But the worst part? He's gorgeous, and the more we work together, the more I realize I might be falling for him.
Together we're delving deeper into the spiritual world. But the more secrets we uncover, the more pissed off these ghosts become; and that's when I start to realize…we might be in way over our heads. $1.99 on Kindle.