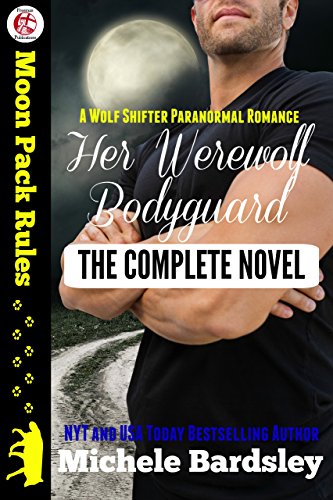 Stephanie Draper is on the run from an abusive husband–a terrifying breed of shifter. She seeks sanctuary in Tulsa, Oklahoma at her childhood home. Her stepfather is a respected Moon Pack werewolf, and even though she's human, she's considered a pack member, too.
Nolan Wright is also a Moon Pack werewolf and a cop with the Tulsa PD. He can sniff out a damsel in distress from five miles away … and it doesn't take him long to find the beautiful and haunted Stephanie.
Beauty wants the Beast. Stephanie has built solid walls around her heart–for a good damned reason. But Nolan's kind and funny demeanor is creeping through the cracks of those walls, and soon, she finds herself falling for the handsome shifter. It feels like Stephanie may finally be able to piece together her shattered life … until her monstrous husband returns for his final revenge… $0.99 on Kindle.