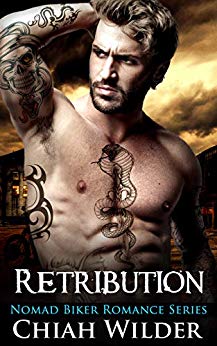 Cobra came from a background that taught him to trust no one and that loving anyone causes pain. A former enforcer for the Steel Devils MC, he decided to go Nomad and embrace the solitary life.
A good plan until a sassy, flawed woman crashes into his life.
Dakota has demons inside her that no one can chase away. Men aren't to be trusted, and Cobra is danger in leather.
Both Cobra and Dakota fight their attraction, but they are drawn to each other like a magnet to carbon steel.
And just when they learn to trust each other, the world around them explodes. $0.99 on Kindle.