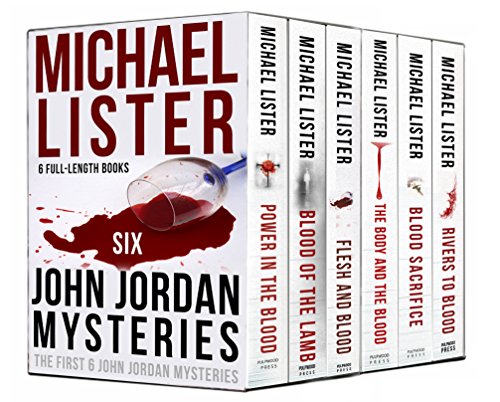 A man of the cloth who both ministers mercy and thirsts for justice walks a very fine line as a prison chaplain and a detective as he investigates baffling cases of murder in these beloved and acclaimed suspenseful mysteries by award-winning author Michael Lister.
A smart, sympathetic, utterly unique detective haunted by his past. Some of the most well-crafted whodunits being written. Six complete books. One low price. A mystery lover's dream!
Meet John Jordan, an ex-cop turned prison chaplain who's still the best detective around.
"Michael Lister may be the author of the most unique series running in mystery fiction. It crackles with tension and authenticity." Michael Connelly
"A treasure of contemporary literature–suspenseful, provocative, and unsettling." Florida Weekly
"One of the most ambitious and unusual crime fiction series going. Read this and see what crime fiction is capable of." Julia Spencer-Fleming
"Vintage Michael Lister is poetic prose, exquisitely set scenes, characters who are damaged and faulty." The Florida Book Review
"Lister gives fair clues for the surprise solution, thus combining a compelling account of his hero's spiritual struggle with a top-notch whodunit." Publisher's Weekly Starred Review.  $0.99 on Kindle.