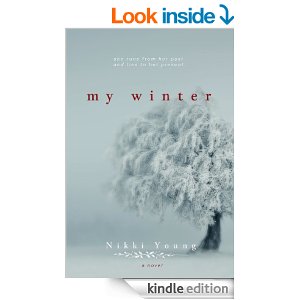 "My Winter" is a story about life, love, heartbreak, family, friendship, and self-discovery. It follows Leah Anderson's journey of self-discovery and finding true love.
After suffering a family tragedy when she was young, Leah's outlook on life has become jaded and her behavior self-destructive. She runs from her painful past by erecting a wall around her heart that stunts her view of men and love. Detached and accepting what life hands her. Leah is engaged to a pompous man who belittles her and constantly puts her down. That's when Leah meets a handsome stranger. The attraction is mutual, causing her to question her choices and the way she views life and love.
My Winter is the kind of contemporary romance novel that immediately draws the reader in from the start, holds them captive, and takes them along for the ride. With an endearing cast of characters who easily draw you into their story, witty dialogue and dramatic interactions, and a storyline that has the reader experiencing the full gamut of emotions, My Winter is a beautifully written story about life and love and all the trials and tribulations that come with it … even in the darkness of winter.