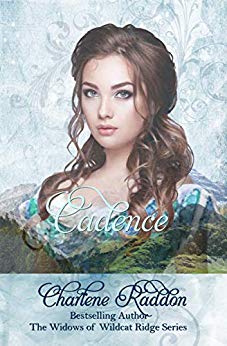 A foolish mistake left Cadence Biggler and her little sister Regina at the mercy of strangers in a strange town—until Mortimer Crane stepped in, paid her bills and offered her a job as a maid at his Gentlemen Only Salon in Wildcat Ridge, Utah Territory. Soon, she realizes Crane wants more from her than her labor. More than she's willing to give.
Since the salon is no place for a child, he takes Regina to stay with a family then refuses to tell Cady where the little girl is.
Garrick Brant became a traveling photographer to make a living and search for his missing sister July. He's drawn to Cady the first time he sees her, but Mortimer Crane orders his thugs to keep him away from her. How can Garrick and Cady's romance develop under such restrictions? Can Garrick help Cady find Regina and free her from Crane's clutches? Can Cady help him find his sister July?
One thing is certain, they'll have to fight Mortimer Crane every inch of the way. $2.99 on Kindle.