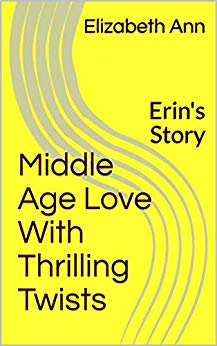 Each book in the Middle Age Love With Thrilling Twists series is a standalone about finding love later in life. Not only are they love stories, they are love stories with twists.
Sometimes Mr. Perfect turns out to be not so perfect.
This is Erin's story. A novella.
Erin is a divorced woman struggling with being comfortable with herself. When she finally decides to start dating again, she realizes that it's not easy meeting a decent man. When she finally meets a man, she finds out some alarming things about his past. She begins to question who he really is. Could he be dangerous? Erin's life is in jeopardy when the truth comes out.
This is a romance story about finding love and being in love. Not erotica, but there a couple racy chapters. Not for children. Free on Kindle.