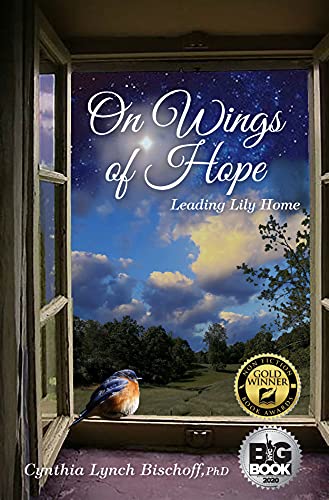 Have you ever wondered about the universe, your purpose here on earth, or what might await you in the afterlife? Author and life coach Cynthia Lynch Bischoff has often reflected on those questions in her transformational work with her clients.
On Wings of Hope: Leading Lily Home explores those questions through a poignant recollection of Bischoff's experience in assisting a young client through her journey with breast cancer and untimely death. Based on a true story and filled with wisdom and life lessons, this account describes Lily's inspiring passage from despair to enlightenment as a result of Bischoff's unconventional therapy and compelling and inspirational view of the afterlife. Her story, a journey from heartache to peace, demonstrates that the world is illusory and that we create our own reality. It offers an integration of Bischoff's varied areas of expertise—life coaching, spiritual psychology, philosophy, and energy healing—to present a unique approach toward understanding the meaning of life, relationships, and mortality.
Heartfelt and unforgettable, this memoir brings you face-to-face with important insights about life as it shares one woman's true experience with death and the afterlife. Free on Kindle.