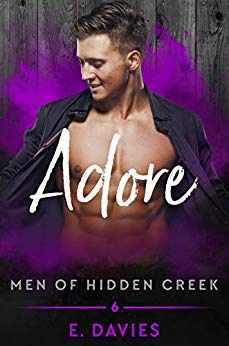 Tired of hookups, Caspian Grey is hitting the gym, though he can't decide who he's trying to impress—the sexy gym owner, or his dating app buddy, Bi Unicorn.
Matt Rowan owns a safe, welcoming gym, but his bank account and love life are equally empty. If only he could talk himself into meeting Swishy Like Wine, who seems like a perfect fit for the hole in his heart.
If they can learn to open up face-to-face, they might both be exactly what the other man needs. $0.99 on Kindle.