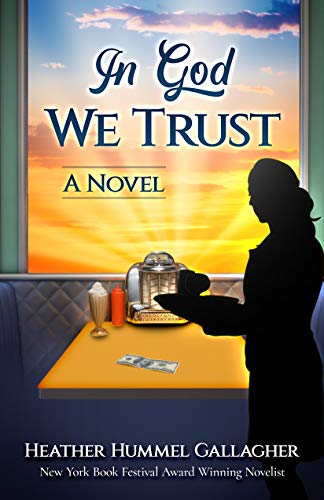 They've all been touched by his name. But he's the one who ends up moved by the journey…
1976. Jack Sampson's faith is spent. Grieving the tragic loss of his father, the ten-year-old sees no reason to agree with the sentiment on his hardworking mother's tip money – "In God We Trust." And as he ponders the phrase, he decides to make his own mark by signing his name on both a $1 and a $100 bill… changing the lives of everybody who would touch them next.
Sparking imaginations with every new exchange, Jack's signature catches the attention of high-rolling poker players, down-to-earth firefighters, and many others. But as the mourning boy grows into a struggling man, he still has no idea the tremendous impact his simple scrawls could have on his future.
Will Jack learn to see the bigger picture and find his belief restored?
In God We Trust is an inspiring literary fiction novel. If you like wide casts of diverse characters, heartfelt messages of hope, and stories that come full circle, then you'll love Heather Hummel Gallagher's salute to something greater.
Buy In God We Trust to make a down payment on eternity today!
$2.99 on Kindle.