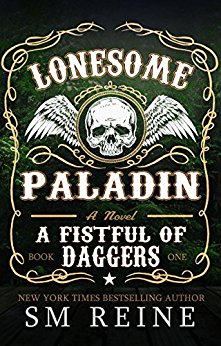 God is dead. Lincoln Marshall knows who killed Him…
It's been a month since apocalypse destroyed the world as Lincoln Marshall once knew it. The new world is populated by deadly faeries, wild shapeshifters, and humans without a god. Lincoln's sins can never be absolved now that God is dead. There's nothing left for him but the bottom of a whiskey bottle. Until Cesar Hawke comes seeking help. The undersecretary of the new Office of Preternatural Affairs has manifested uncontrollable magical powers. The only cure lies beyond the frontier of the untamed faerie worlds—a land that no mortal man can survive. He needs Lincoln to escort him to the Winter Queen through hostile territory riddled by killer unicorns, doppelgangers, and false prophets. No big deal.
Lincoln Marshall once conquered Hell. He's certain he can conquer the Middle Worlds too—and if he can't, he's happy to die trying. $0.99 on Kindle.