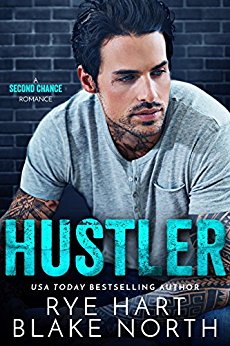 One job left. Then I leave this godforsaken town.
Everything's perfect until I see Grace…
The woman of my dreams – the one whose heart I broke.
She's working at the bank my crew is about to rob.
I need to protect her – even if it means putting my life on the line.
USA TODAY BESTSELLING AUTHOR, RYE HART.
Grace
My dream is to take my little girl to see the world.
But for now, putting food on the table is my biggest concern.
Ryan just walked back into my world.
And he's even hotter than I remember.
He broke my heart years ago.
But the way he brings a smile to my girl's face…
Makes me wonder if I should take him up on his offer.
Ryan
I had to make ends meet when dad went to prison.
All I gave a damn about was my little brother.
Then, I saw Grace…
She doesn't understand the power she's always had over me.
But she knows too much and my crew wants to harm her. $0.99 on Kindle