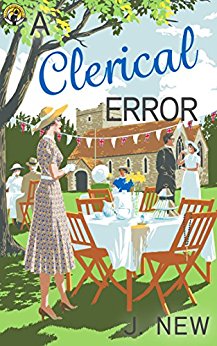 How do you prove a murder with no evidence and when the crime scene is just a coincidence?
Ella Bridges faces her toughest challenge so far when the vicar dies suddenly at the church fete. Still reeling from a shock in her personal life she misses vital clues, but will she pull herself together in time to prevent another tragedy?
The third installment in the popular British vintage mystery series set in 1930's, can also be enjoyed as a standalone. $3.99 on Kindle.