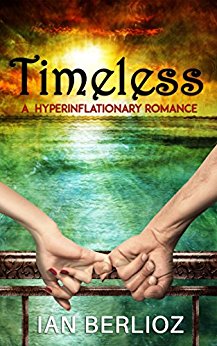 In a sane world, love is absurd.
In an absurd world, love is the sanest thing there is.
Once known as the 'baire trapper', Melissa has dated quite a few billionaires through her job as an interviewer for a high-life magazine. Her magazine is drawn to them, and for some reason, billionaires have always been drawn to her, ready to make her their's or show her true love or some other over-the-top nonsense.
That is, until Reagan Morgan, the world's secluded, newly-minted trillionaire, asks to interview her specifically. She can either jump right back into the lifestyle she gave up and snag the biggest interview of a lifetime, or she can kiss her job goodbye and be blackballed from the industry.
This sweet romantic comedy only gets crazier with time, a descent into the insane world of the ultra-wealthy. $0.99 on Kindle.