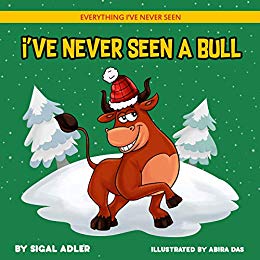 How can we teach kids to read? How can we help kids read better? And how can we instill a love of reading in today's kids so they'll want to read more and more?
Sigal Adler has developed this interactive series, Everything I've Never Seen, out of the belief that despite the fact that the importance of rhyme isn't emphasized in schools when learning to read and write, this is a method which has come into use more and more over time.
Children with dyslexia, for instance, find it much easier to understand words when they rhyme rather than dissecting them into letters and syllables.
Meeting with children in kindergarten and the early grades, Sigal has met many children who have succeeded in learning to read and write thanks to rhyme. It's simple, enjoyable – and it works.
Now you and your kids are invited to learn together…grow together…laugh together, as you explore the hilarious interactive world of Everything I've Never Seen! Free on Kindle.