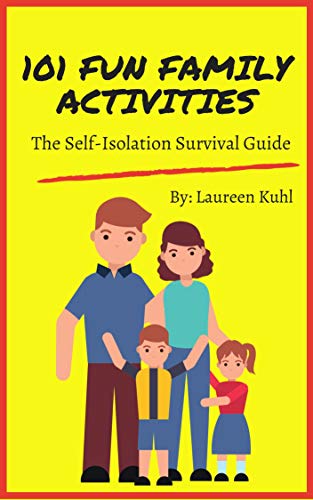 Exhausted by endless cries of "I'm bored"?
Tired of staying indoors?
Are you certain that one more day of isolation will finish you, and your family?!
Let Laureen come to your rescue with 101 fresh, creative and unique ideas to help you weather the storm of isolation.
Laureen, a self-professed "Veteran of Isolation," raised her four children in Northern Ontario, where -30 winters often kept the family isolated from the outside world… for three months at a time! Deep in that lonely laboratory she developed tips and techniques and compiled a vast library of ideas designed to keep everyone going and, despite the circumstances, enjoying their time together.
How can you and your family survive?
Let Laureen show you that with a little creativity, courage and the will to keep on trying, you can not only survive isolation, you can thrive. $2.99 on Kindle.