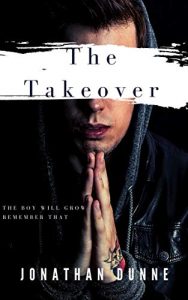 Ireland's underworld is run by the Doherty family. The head of the clan, Malcolm Doherty, has infiltrated all levels of public office and rules the city's criminal landscape without mercy or compassion.
Gerald O'Brien is the incorruptible cop on the Dohertys' trail, obsessive and indefatigable, yet unable to bring them down. Nathan Corbally is a neglected child, cursed with a terrifying intelligence. Raised by a monstrous father, Nathan steals to survive. When he steals a piece of clothing belonging to the Dohertys, he sets off a chain of events that will pit him against the rulers of Ireland's underworld.
Three lives, steeped in violence, are about to clash in a violent grab for absolute power. $1.00 on Kindle.